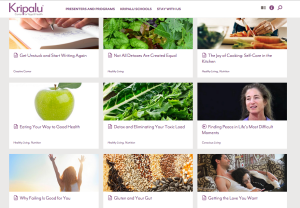 Jennifer Mattson is a writer and digital journalist. She writes The Wellness List column for Psychology Today and teaches writing workshops at New York University, as well as, around the country. She reports on mindfulness, wellness, news, yoga, healthy living and mindfulness, books, arts and culture.
She is a former network news producer for CNN, CNN International and a number of public radio programs.  She spent over six years as a producer for CNN, where she was responsible for CNN's daily live newscasts and produced CNN's international coverage. Jennifer came to CNN to work in the Washington bureau's political unit during the 1996 U.S. presidential election. She later moved to Atlanta, where she worked first as a writer and then as a newscast producer at CNN International. Prior to joining CNN, Jennifer worked as a reporter based in Budapest, Hungary covering Eastern Europe, where she reported on a number of regional stories as a stringer for USA TODAY including pieces on George Soros and the Clinton-Yeltsin CSCE Summit. After leaving CNN, she worked as a producer for the WBUR and NPR syndicated show The Connection, as a senior editor at NPR's Tell Me More, and spent two years as the Managing Editor of AsiaSociety.org. From there she moved to Hong Kong and reported from Asia. Since returning to the U.S., she has worked on the CBS News Foreign Desk, and as a breaking news writer for both CBSNews.com and  GlobalPost.com.
Her writing and reporting has appeared in TheAtlantic.com, Salon, USA TODAY, The Boston Globe, GlobalPost.com, The Women's Review of Books, Ms. Magazine, The Women's Media Center and Kripalu Center for Yoga & Health where she is currently a Contributing Writer. She has a new column at PsychologyToday.com, The Wellness List and co-authored 642 Things To Write About Me.
She was awarded the Spring 2016 Writer-in-Residence at The Lemon Tree House Residency for Writers in Tuscany, Italy and is the recipient of the prestigious scholarship for non-fiction writers at the Fine Arts Work Center in Provincetown. She was recently selected as a member of the San Francisco Writer's Grotto. She is working on her next book.